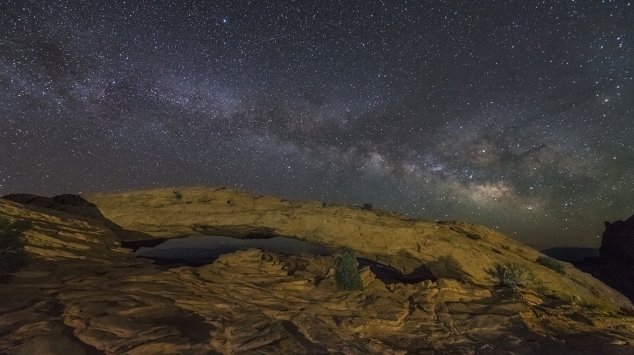 This years' workshop to the desert southwest proved to be quite challenging because the roads inside Arches national park we closed during the week and even had delays when they were open. One of the great benefits of working with such small group, I can easily change the itinerary when we are at a location and there are busloads of tourists! In the image of Mesa Arch on top, we were there with only 2 other very cooperative photographers but the day before there were a few busses and about 30 cars in the parking lot!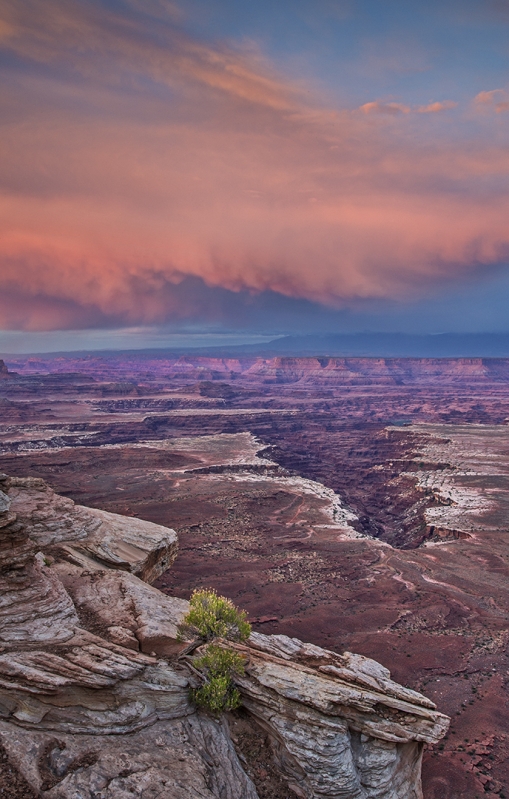 While we focus on night photography on this workshop, we definitely are out for every sunset and sunrise. In the image above from Buck Canyon overlook, we captured one of the most dramatic sunsets I have had in awhile in Canyonlands. The image below of Courthouse Towers and the Gossips was captured in "lake Roman" shortly after sunrise.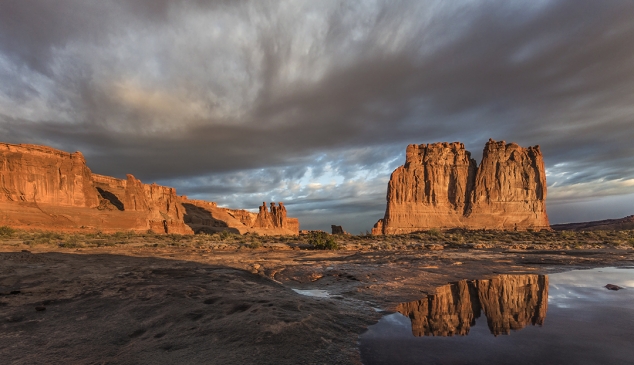 When I change locations on my workshops I always make sure to leave access to our gear so we can photograph along the way. I had my new Sigma 100-400mm Contemporary lens with me.  The lens weighs only 2.5 lbs and has a minimum focusing distance of just 63″ so this allowed me to focus on some detail work in the Painted Desert  on closeups of an old car we pass.  This lens has taken the place of my 70-200 in my landscape kit.
We ventured out into monument valley at night with our Navajo guide but what really made the trip for me was sunrise at the Totem Pole and Dunes. We had very strong patterns in the sand accentuated greatly by the very first rays of light.
As always, I venture off the beaten path….you are roamin'….. so a quick side trip to Fisher Towers and Faux falls just outside Moab added some variety to one of my favorite workshops.
If you would like to join me in 2018, I only have the March 17-27 workshop available (may sold out). While colder, it should be less crowded. Email me if you would like some more information.