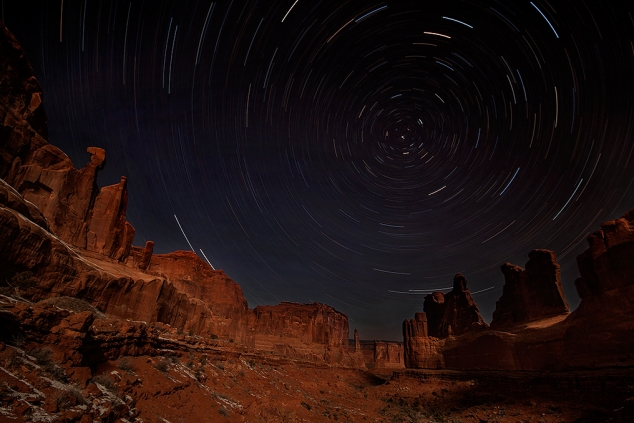 I finally got a chance to work on some images from my instructional tour out to the desert southwest where we were blessed with some of the clearest skies for night photography that I have had in a long time!  This tour was designed to maximize our chances out there but I never dreamed we would be able to pull off a 10-hour shoot in one night!  The image at top of Park Avenue is what I had dreamed off when I began working on the plans for the tour.  While it is the cover shot of my night guide, I "painted" that one and I always wanted to try the same image moonlit.  I was absolutely thrilled with the result and am sure the others are as well!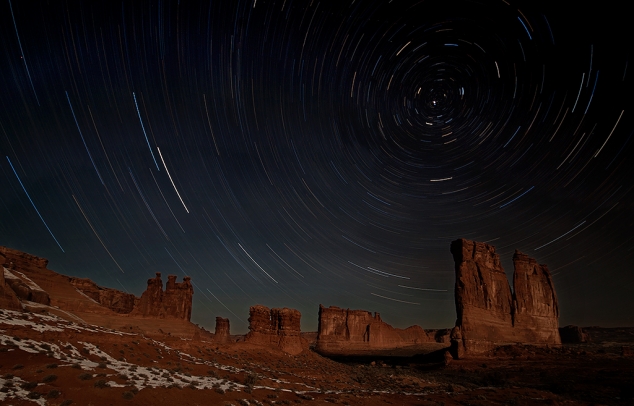 The image above was another one on my bucket list when I was planning the tour.  To me, it represents the grandeur of Arches NP.  This is a classic shot during the day and with some great clouds is pretty inspiring and I wanted to duplicate the image at night.  As many of you know, the road runs through the image and any headlights would ruin the shot, so the group stayed out there for the entire hour exposure in the 20-degree weather!  As expected at 3am in late January…not one car drove by.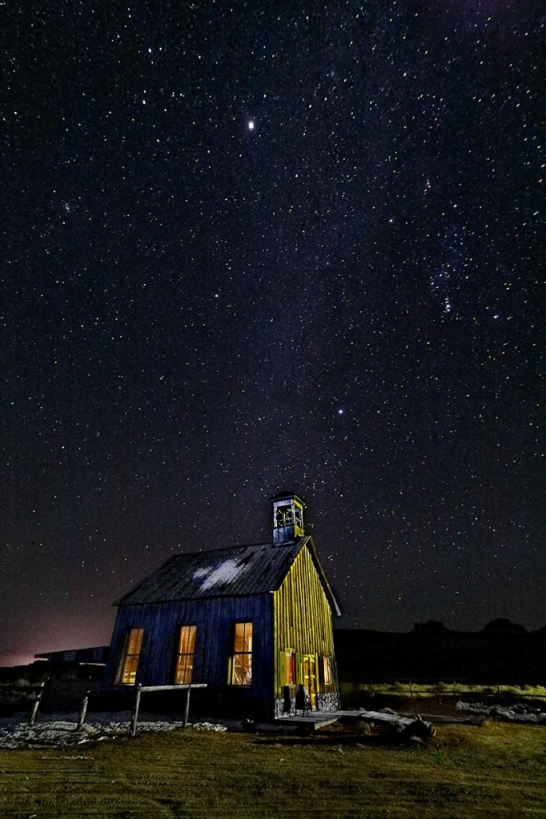 As usual, I looked for a bit of variety and decide to try this old church/schoolhouse that is on the outskirts of Moab.  It didn't help that there was a streetlamp in the parking lot to the right.  Painting was quite the challenge and while it gave the building some funky colors in the shadow areas.  I first ran it though DXO Pro Optics 8 (9 is available now) to remove noise, a bit of Photoshop tweaking after that… and what you see above is the final result.
Towards the end of the tour the weather didn't quite cooperate for the night shooting so we changed gears and tried to concentrate on the sunrise and sunset shoots…although the fog had other ideas!  Because of the flexibility I build into my schedule, in my next post, I will share the daytime images we were able to capture as well as the rest of my night images from the tour.  If you would like to join me on next years night photography tour please let me know through the contact form below.