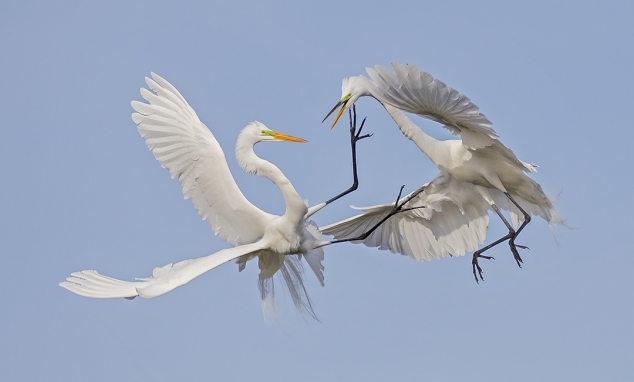 I'm headed off to SW Florida for my second bird in flight workshop but wanted to give you an update on the first one. On this trip, I used the Sigma 150-600mm Contemporary lens exclusively. Why? Its lighter weight than the Sport really makes it easy to hand hold, even for each 2&1/2 hour session on the boat. Tracking is easier when you can hand hold and not have tired arms. When the action is fast and unpredictable like in the fights among the Great Egrets (above and below), you need to be able to acquire, focus, track, and compose all in a few seconds time!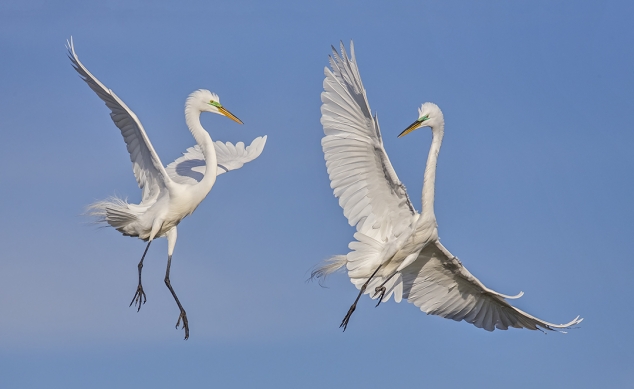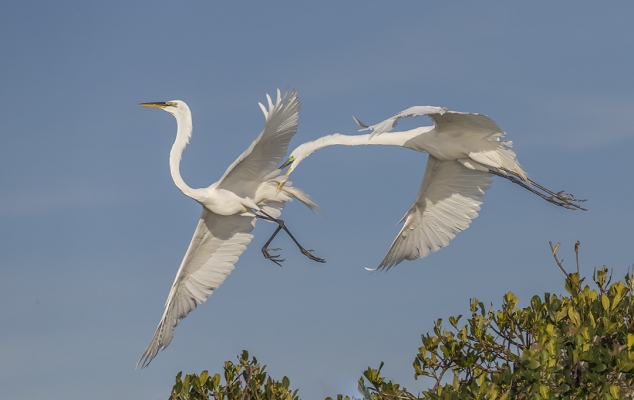 Don't get me wrong, I love the weather seal of the Sport lens but in circumstances when I know I won't be getting rained on or there is just a slight chance, I just throw a small garbage bag into my back pocket for instant protection. I take the collar off of the contemporary so I can easily zoom in and out to track the birds when they are flying. This workshop, I visited a different rookery for some nice nesting pelican opportunities. I actually think they are beautiful especially in all the feather detail.
With approximately 140 gigs worth of images, I tried to get some different subjects but it is always a very nice problem to have…..too many keepers!
Since this is one of my most popular tours, I have announced my 2017 dates on my schedule…one in March and the other in April. Both are nearly identical with more chick opportunities in April and more fighting and nest building in March. If you want a large and quick portfolio of bird in flight images, then this workshop is something you shouldn't miss!