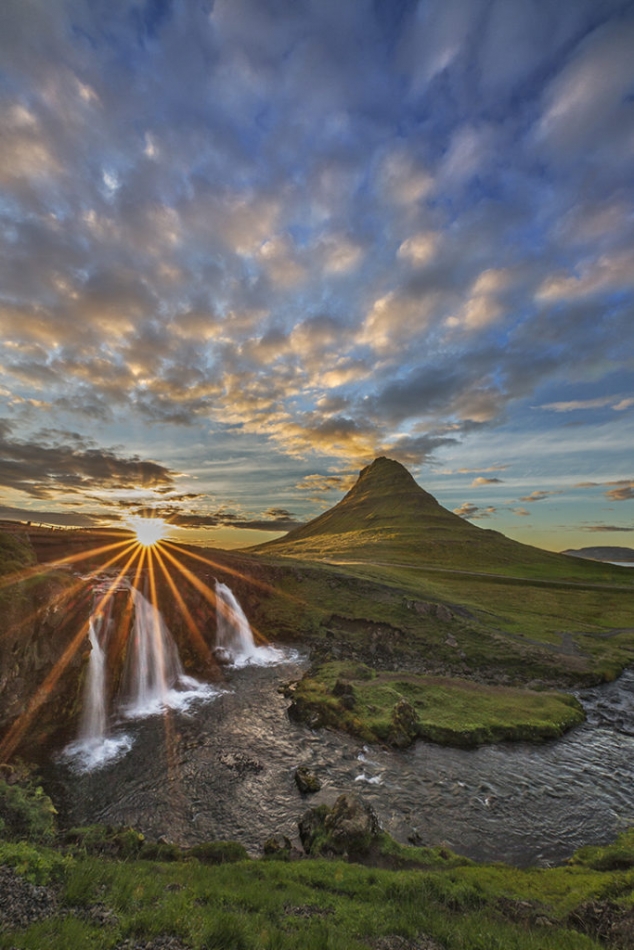 This was my 6th workshop to Iceland and as usual, was quite challenging due to the weather but when the sun did peak out like it did in the image above during sunset at Mt. Kirkjufell, it was magical!  The best part was that less than 2 hours later, the skies cooperated once again and provided us with a stunning sunrise where we were the only photographers at the falls.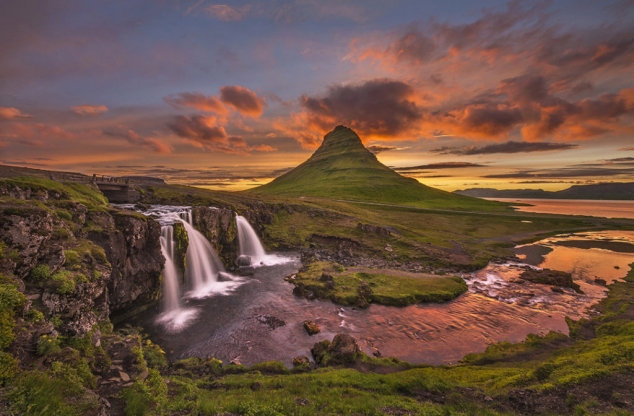 I purposefully go during this time of year so I can be out at those late hours to avoid the crowds of tourists. Changing our schedule to fit the light allows me to take the groups to explore and photograph waterfalls that I had never been to including the two pictured below.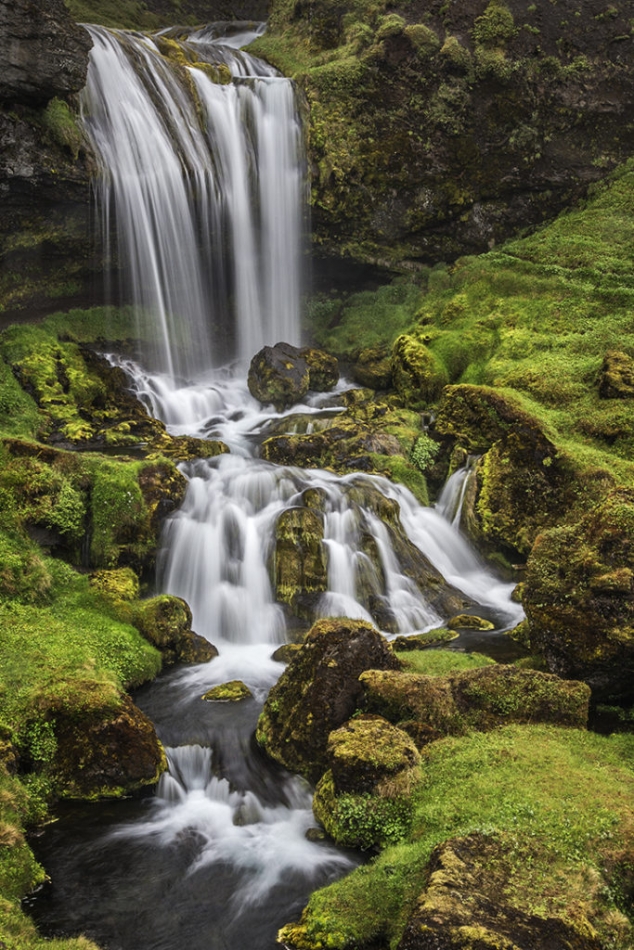 Of course I do not pass up the popular ones like Seljalandsfoss or Gullfoss but close to midnight or 2 am there are only a few other photographers to deal with. During the day, you have busloads and busloads of people to contend with in your images.
Of course, we photograph just about anything in the right light and spend most of the trips out chasing the clouds and the light whether it is on an old church, ice and terns at Jokulsarlon, rusty old boats, or the horses.
This is just a few examples of what you can expect on this two week workshop to the southern part of Iceland. If you would like to join me in 2018,you can find all the details here but be advised that I only have two spots left as I write this and am only taking 4.  Here's a link to the full gallery as well.
I am also currently working on a northern Iceland workshop for 2019 so please email me: rkurywczak@gmail.com if you are interested and below are some of the exploratory images from my scouting trip  and what you can expect.