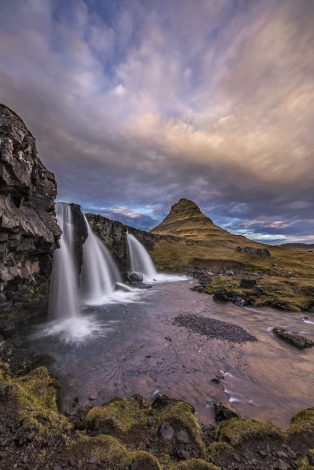 Many elements have an effect on the success of an image including color, composition, and subject, but it needs to have an immediate impact if it is to be truly successful and the most overlooked aspect of composition is composing vertically. It is by far my favorite element and combined with an ultra wide-angle lens and great clouds, makes the difference between average and spectacular. Compare these two images from my just concluded workshop to Iceland. The image below is from a higher vantage point at the falls of Mt. Kirkjufell with my new Sigma 12-24mm f/4 Art that shows the curve of the foreground and the entire scene with a pretty awesome sky I may add. I really like it but prefer the vertical image up top with the closer view of the falls and the sweeping sky! Why? To me the vertical emphasizes the form of the falls as well as the sky with both images at nearly the same focal length (the horizontal at 12mm and the vert at 13mm).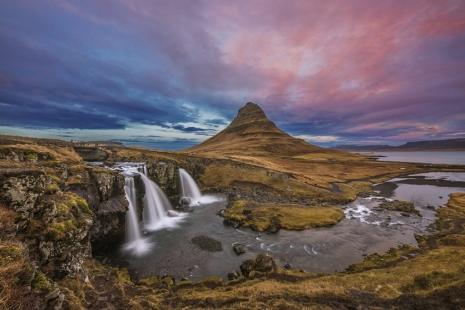 You should always consider shooting vertical out in the field and given that you have nothing to lose in the world of digital photography…. just take both versions and decide which you like best when you get home!
PS Magazine covers are vert!!!