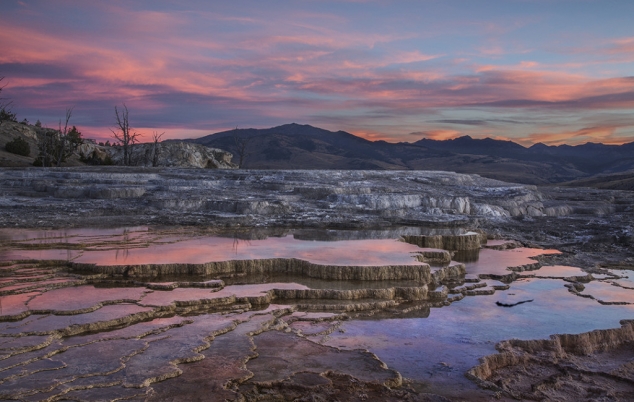 This was my 16th trip to Yellowstone NP and I have to say, it never gets old!  This year, my workshop was a bit different, as I had to adjust the schedule for my tours and keynote presentation for the PSA conference. As luck would have it, the schedule change and weather patterns coincided to give us more night photography opportunities than I have ever had!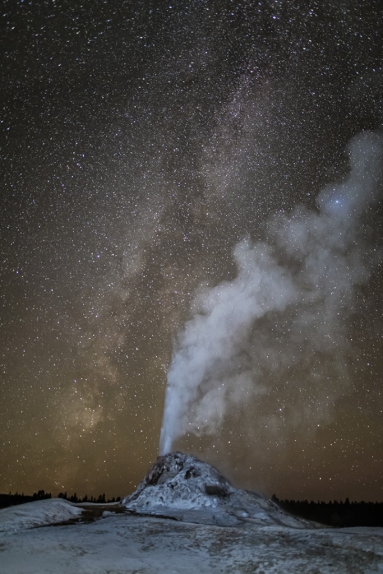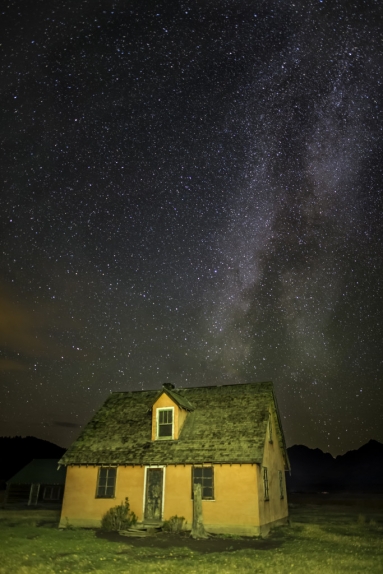 When you visit a location numerous times, you have the luxury or photographing new angles or locations. Orange Mound Spring above Mammoth Hot Springs is a great example as I was able to look for a new vantage point, which, in the images below, I think really represents the area the best!
I've got to admit…it was a pleasure traveling with just my two Sigma 150-600's as my long lenses. The airlines gave me no hassle's like I get with the Sigma 300-800 even though the Sigmonster fits in their regulations! I would usually bring just the Sport version… as it can handle anything Yellowstone throws at it but I really wanted to see how the Contemporary would fare in those conditions as well given it weighs two pounds less than the Sport.  Both images below were with the contemporary.
Both of the lenses performed flawlessly as you can see in all of the images above and below but truth be told….I had the Sport version of this lens on the floor of the truck….under my feet…for easy access and that clearly shows why I choose the Sport lens first! I beat my gear up. If you don't have a selfie with your lens on the floor of your vehicle…then the Contemporary version will probably work for you!!! Here's a link to a blog I did for Sigma with a long-term update.  Sport version images are below.
Yes, I went to art school so blurs are in my repertoire (Pura hates them) but the variety of opportunities and subjects is hard to beat in any US location and I look forward to my more traditional return this year.
….and of course we covered all the traditional spots during the day…
…and of course at night!
This years workshop is already sold out but next year I plan on having a winter workshop there as well……stay tuned and let me know what you think!